Online Healthcare Anaphylaxis Level 2 (VTQ) Certification
Understand more about Anaphylaxis for Healthcare Professionals Level 2 (VTQ)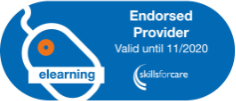 Healthcare Anaphylaxis Level 2 (VTQ) at a glance
1-year nationally recognised certificate
1 hour and 34 minutes of engaging video training
Video access for 8 months
Printable wall certificate
CPD time credit conformation
Follows latest UK Resuscitation and ERC guidelines
Includes manual & other downloads
Free weekly video refresher
Evidence Based Training certificate
Videos include subtitles
---
Healthcare Anaphylaxis Level 2 (VTQ) is aimed at healthcare professionals who require a more advanced course in Anaphylaxis care. The course covers all the same as our standard course with the addition of the special considerations that healthcare professionals face. The course is based on the recommendations for Anaphylaxis care as laid down by the UK Resuscitation Council.
The course covers the use of Epi-Pens, Jext and Emerade as well as recognition of signs, treatment, concerns and activating the EMS as well as care for the patient. We have a 100% classroom course for this and the certificate is valid for one year. To renew complete the same course again.
This course follows the latest guidelines from the UK Resuscitation Council on life support and the treatment of Anaphylaxis.
What People are Saying What people are saying about this course

"Excellent module - concise and well narrated, with a good summary content with each video clip. i would (and have) recommended this to colleagues."

- Victoria from AberdeenCity

"Very good online course"

- Debasish, GP from Surrey